The evolution of my audio setup
Going DIY
I was able to attend a Tube 101 session conducted by Jun Magno that was held at Michael Awyoung's office in West Avenue in Quezon City. This session got me the urge to start building things again.
My first venture into tube DIY was a success! I made a JE Labs SRPP 2A3 which was added to my system and was my first taste of the single-ended triode sound. I would say, I got hooked. This first SET amplifier project led to a couple more which you can see in the DIY section.
I had to re-arrange my rack again to accommodate the 2A3 amplifier.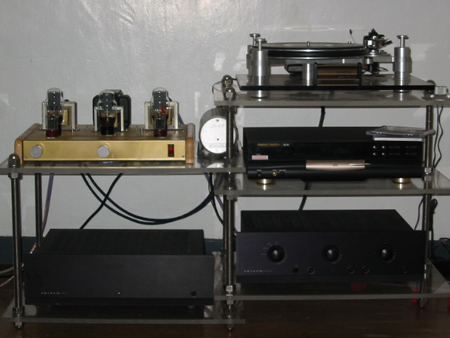 Next> More DIY Projects > More Analog Journey