The Evolution of my audio setup
2021 set up
The journey has been long and expensive, but finally I am able to settle down with the current configuration in my loft.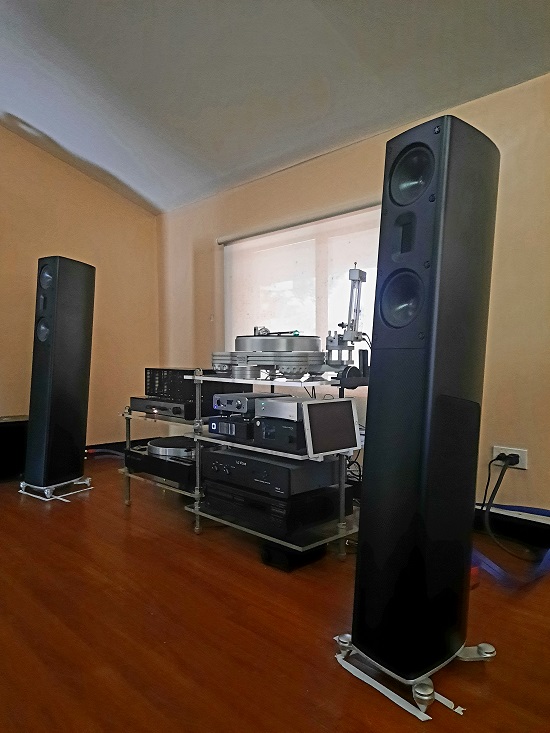 The equipment:
Amplifiers

Audio Hungary Qualiton X200 integrated tube amplifier
Burson Audio Soloist 3X Performance headphone amplifier/pre-amplifier

Speakers

ScansonicHD MB3.5 B
Magnepan 1.7
Infinity Kappa 200

Analog front end

Acoustic Signature Tornado NEO

TA-1000 NEO 9" tonearm
Clearaudio TT-3 tonearm
DS Audio DS-E1 cartridge
Clearaudio Concerto cartridge
Koetsu Urushi cartridge (SoundSmith re-tip)

JVC QL-Y66F direct-drive turntable

Clearaudio Aurum Beta Wood cartridge
Nagaoka MP-110 cartridge
Shure M97xe cartridge

Gold Note PH-10 phonostage
DS Audio DS-E1 Equaliser

Digital front end

Aqua La Voce DAC
Aurender N150 media server
Nakamichi CD Player4 compact disc player

Accessories

Nordost Blue Heaven speaker cable and interconnects
XLO UltraPRO RCA and XLR interconnects
Furutech e-TP80 ACPower Filter
Previous set ups
How it started
When I started my journey back to this audio hobby, I acquired modest equipment consisting of a CD player, integrated solid state amplifier, and a pair of speakers. I have an unused room which I converted to an audio room.
So the starter system ended up with the following:
Source: Harman Kardon HD-750 HDCD player
Amplification: Fase Evoluzione Audio PF45
Speakers: Infinity Kappa 200 @ 89dB/1w/1m sensitivity.
Cables/interconnects: IXOS speaker wire and interconnects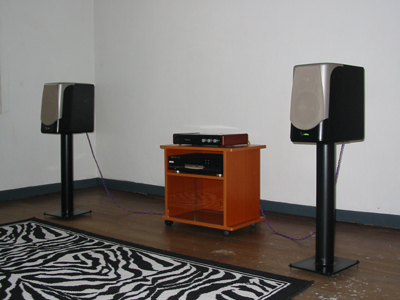 The Fase Evoluzione PF45 integrated amplifier is a pre-owned unit I got from a local audio store owned by Rene Rivo, a well known tube equipment builder in Manila. At that time, i thought I was not ready for any tube equipment and I don't have budget for such.
The Harman Kardon HD-750 and Infinity Kappa were purchased from Architectural Audio when I met really good guys Nico and Epoy. I chose the HD-750 because it has HDCD encoding and the price is cheap compared to other CD players I compared it with that includes Rotel, Arcam, Musical Fidelity.
I chose the Infinity Kappa 200 bookshelf after auditioning about a dozen speakers that include Dynaudio Audience 52, Sonus Faber Concertino, Acoustic Energy, Energy, B&W, etc. I wanted a speaker that is not boring to listen to as my music preferences ranges from Classical to Heavy Metal.
The combination of Fase + Infinity Kappa proved to be a good one for me as the warm character of the Fase mated well with the lively character of the Kappa.
Next> Going Analog > Going Tubes > Going DIY > More DIY Projects > More Analog Journey