Custom Search
Gordon Rankin 807 Amplifier
This is my first non-SET project. I was intrigued by the 807 tube and decided to make an implementation of Gordon Rankin's 807 amplifier as featured in Sound Practices.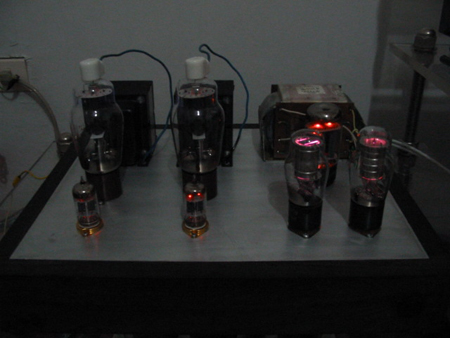 I'm using Hammond 1628 output transformers and Lundahl LL1648 power transformer. I really like the purple glow from those VR tubes!
This is what it looks like from the bottom.