Custom Search
JE Labs 2A3 amplifier
My first venture into tube DIY is an amplifier. After looking at the internet for circuits, I decided to make the SRPP 2A3 of Joseph Esmilla whose website can be found here.
This is the picture of my first tube amplifier. The construction notes appears here courtesy of DIY Paradise.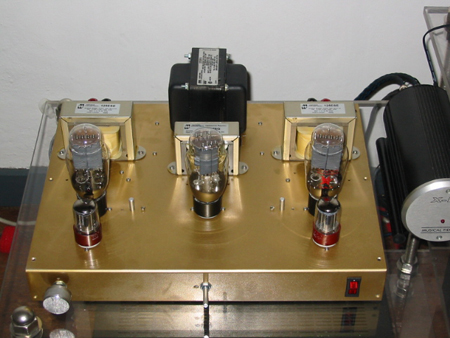 The original version use all Hammond transformers. The output is 125ESE, 373FX power transformer, 166L2 filament transformers, and 159Q choke.
The power supply capacitors are Sprague Atom and Nichicon Muse. Most of the parts were purchased from Angela Instruments.
Other parts include TDO hum balance potentiomenter, Black Gate bypass capacitors, MIT RTX coupling capacitors, Riken resistors, ceramic tube sockets, and ALPS volume control. These parts were purchased from local supplier Silver Strings in Quezon City.
I used Sovtek 2A3, RCA 6SL7 red base, and Sovtek 5U4G.
The sound is very good for a first time project. My entry into single-ended triode world has been very fulfilling. I am pretty lucky that my current speakers can driven with ease by this amplifier, with all the mighty 3 watts it can generate.
After several months, I was able to purchase a pair of highly regarded MagneQuest DS-025 from a friend. It has improved the sonic quality of the amp, and has become a permanent modification.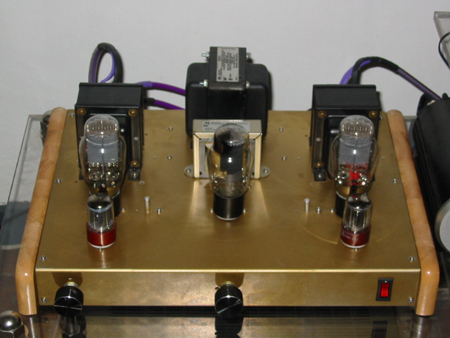 After two years, I decided to change the chassis of this amplifier to one that uses a wood base just like my 45. Here is my JE Labs 2A3 now (foreground) on a Philippine Ebony wood base. I was also able to buy a strong pair of RCA bi-plate 2A3 and this amp turned into an all-RCA tube complement - RCA 2A3, RCA red-base 6SL7, and RCA 5U4-G.
The latest version of my 2A3 is the DX version of Joseph Esmilla. This is the version that uses 76 as input, and 6SN7 cathode follower driver.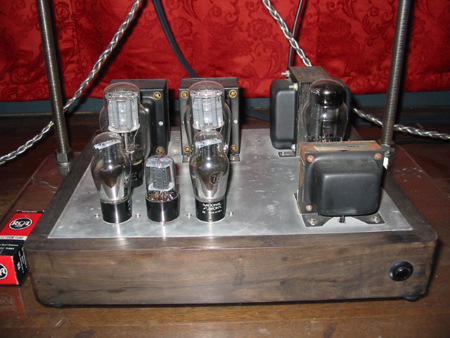 Next> More DIY projects