Audio Technica to Clearaudio Transplant
June 10, 2022
Bird attack!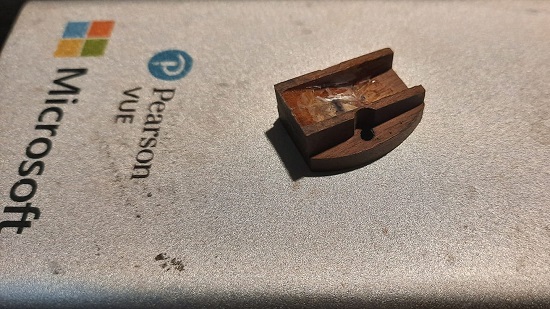 Back in November 2020, I was surprised to find the wooden part of one of my Clearaudio cartridges on the floor. The other half I feared, might have been vacuumed away by my Xiaomi robot.
Bird droppings and other evidences suggested the loft was once again the birds' playground and for whatever reason this cartridge which was sitting on top of the rack became a victim.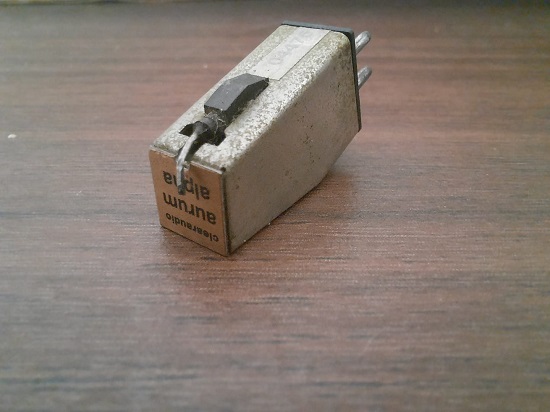 After a few weeks, I found the other half of the cartridge under the rack. The cantilever is bent and the stylus is gone.
Boredom
It took nearly two years before I decided to take action about the state of this Aurum Alpha Wood cartridge. Removing the old needle assembly was easy using my filament cutter.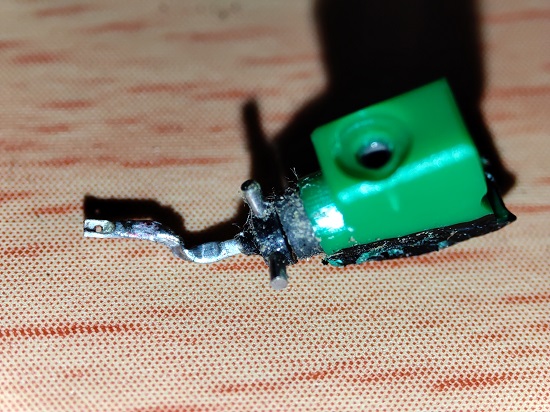 You'll notice that this piece is exactly the same as the Audio Technica AT-VMN95E since Clearaudio did work with Audio Technica for the entry level cartridge line, the Aurum (Classic, Alpha, Beta).
The specifications of the Aurum Alpha Wood are as follows:
Frequency response: 22 Hz - 20 kHz
Output voltage: 3.6 mV
Channel separation: > 20 dB
Channel balance: < 1 dB
Trackability: > 80 µm
Recommended tracking force: 2.0 - 2.5 g, optimal 2.2 g
Coil impedance: 0.66 kOhm
Coil inductivity: 0.42 H
Loading impedance: 49 kOhm
Loading capacity: 100 pF
Cantilever: Aluminium
Weight (Wood): 6.0 g
For comparison, here's the specifications of the Audio Technica AT-VM95E
Frequency Response 20-22,000 Hz
Channel Separation 20 (dB at 1 kHz)
Vertical Tracking Angle 23°
Vertical Tracking Force 1.8-2.2 g (2.0 g standard)
Stylus Construction Bonded round shank
Recommended Load Impedance 47,000 ohms
Coil Impedance 3.3 k ohms (1 kHz)
DC Resistance 485 ohms
Coil Inductance 550 mH (1 kHz)
Output Voltage 4.0 mV (1 kHz, 5 cm/sec.)
Output Channel Balance 2.0 dB (1 kHz)
Stylus Shape 0.3 x 0.7 mil elliptical
Cantilever Aluminum pipe
Static Compliance 17 x 10 – 6 cm / dyne
Dynamic Compliance 7 x 10 – 6 cm / dyne (100 Hz)
Mounting Half-inch
Cartridge Weight 6.1g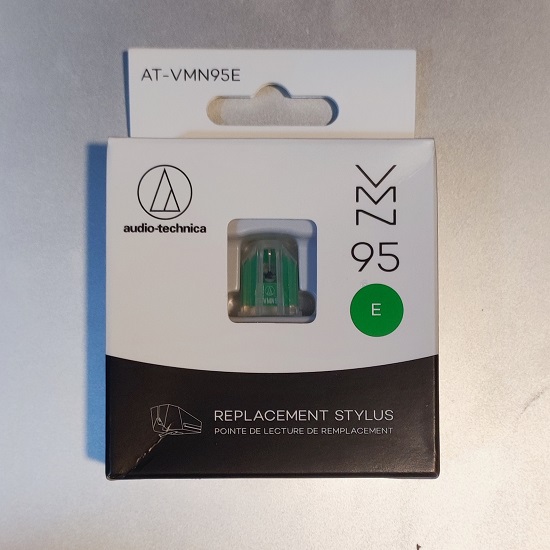 The AT-VMN95E is the replacement needle assembly that has a suffix of E for elliptical, EN for elliptical nude, ML for microline, and SH for Shibata stylus types. The SH is the most expensive with a current retail price of USD179.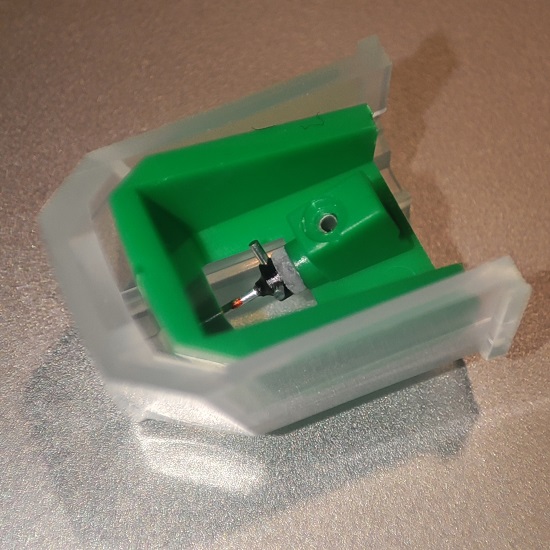 I paid P2,519 for the replacement stylus from AVX Audio Video Center thru their Lazada store.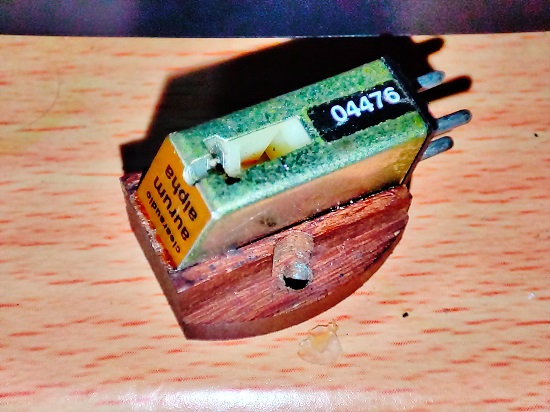 Here's the Clearaudio cartridge body ready to take in the Audio Technica stylus, but before it does, I need to trim the latter.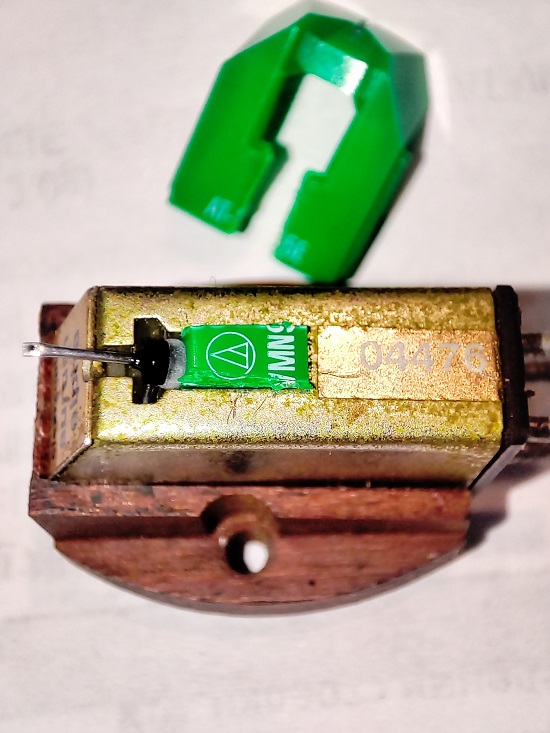 Using my filament cutter, I trimmed out the rest of the plastic carrier from the stylus and inserted it into the Clearaudio body. It is a perfect fit, of course.
Proof of the pudding
I removed the Clearaudio Aurum Beta Wood from my Verify tonearm and installled the "Clearaudio-Technica" with a smirk on my face. The VTF read low at 1.8g but is within range, so I started playing vinyls and I like what I heard.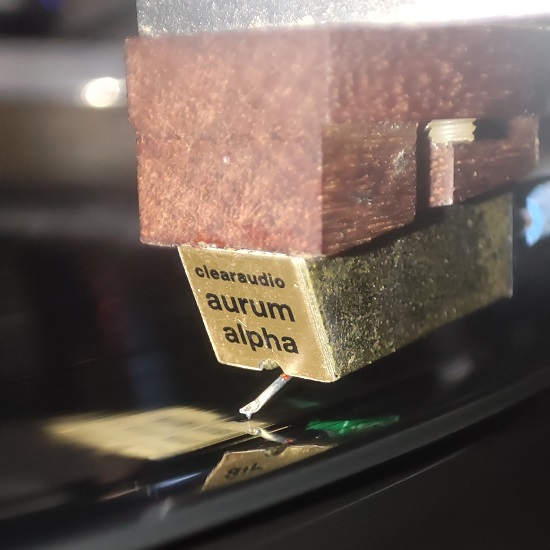 With this transplant, the Clearaudio body lives while enjoying a new elliptical stylus.