Custom Search
Project Chrono: Type 20
It all started last July 14, when I embarked on a project to assemble one watch class that I truly like, the Type 20. I am not going to talk about it as there is a very nice article written by Stephen Sugiyama about the French Military Chronographs.
The end product.
After months, I finally have the watch completely assembled.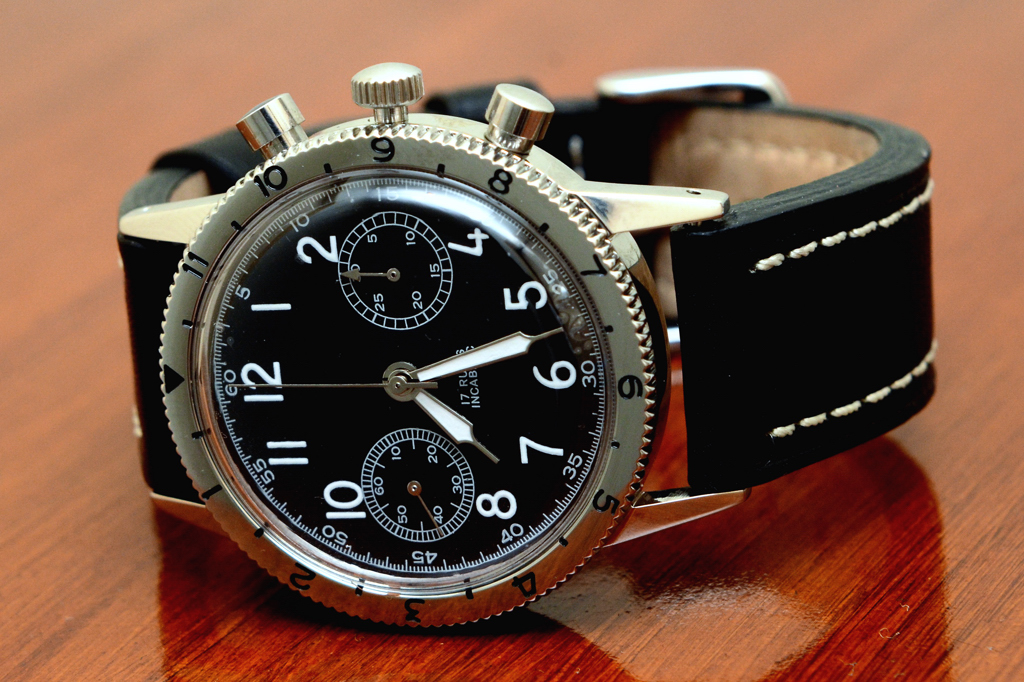 Why this project?
I was, and still is convinced that I should have a Breguet chronograph. The XX roman
numerals on the Breguet model I like, led me to researching and learning about
the Type 20. This is a very nice article about the Type 20.
Learning that the Type 20 isn't just limited to Breguet, I started looking for the other makes such as Airain, Dodane, only to find out that they're as expensive as a brand new Breguet Type 20, as shown below (photo Copyright Breguet)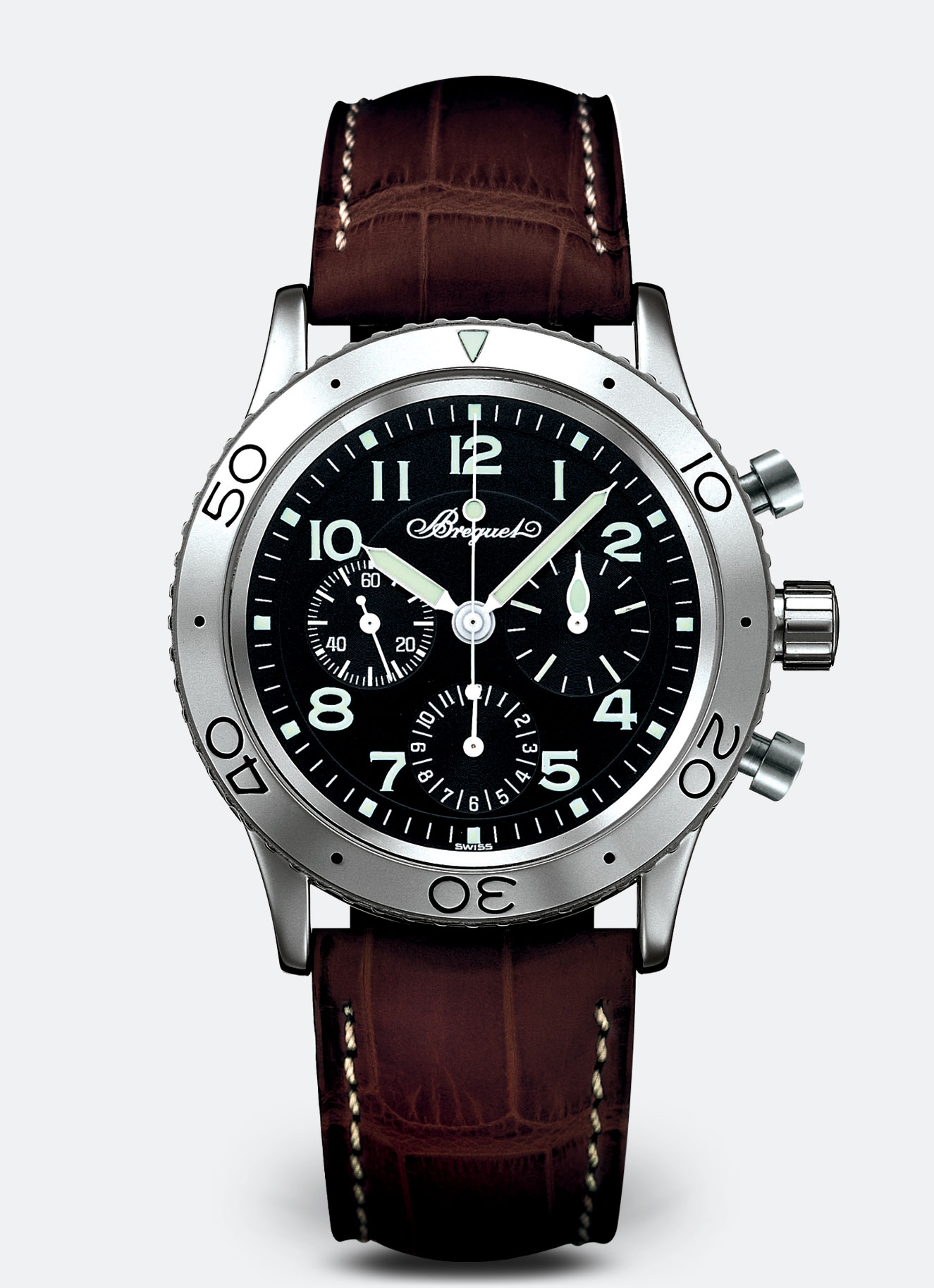 A three-register Breguet Type 20 was a special edition, so I'm happy with just a bi-compax like this-
Here is the Dodaine variant from the 1960′s
The project inspiration
I was pleasantly surprised to learn that watch afficionado Tito S (together w/ Jaimegarch) were cohorts in something that they kept secret from me. It was only when it was completed that I came to know and see their version. What I'm not sure about is whether they know what they made. So when I was holding it, I said to myself- "Damn! Type 20!" and never got to sleep without thinking about it.
Project materials
I need a movement, a chrono movement that is the same size as the cases used by Dodone and Airain. Tito S hinted but was not specific, that it is a Valjoux, which later on I figured out as Valjoux 7733.
So here's the donor that I won just past midnight- an Elgin 330 (Valjoux 7733) chrono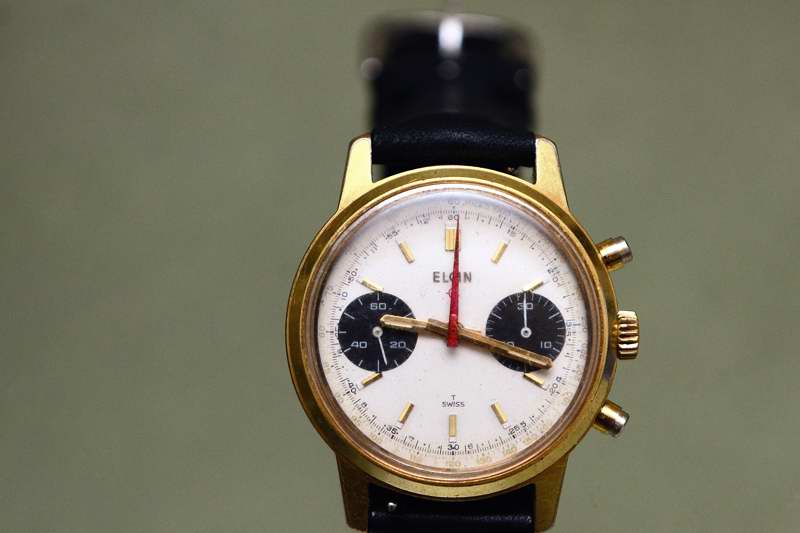 and this is the movement.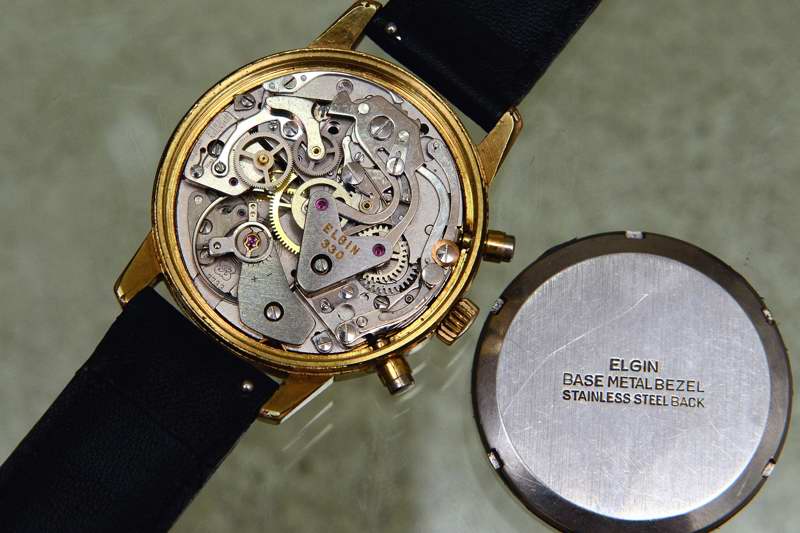 This is my first win on international eBay, and I hope everything goes smoothly.
As for the case, I selected this style that is close to the Dodane/Airain style.
Disassembly
With guidance from Mang Andrew, our local watchmaker, this is the first official session of my project.
1. First, remove the caseback to have access to the movement.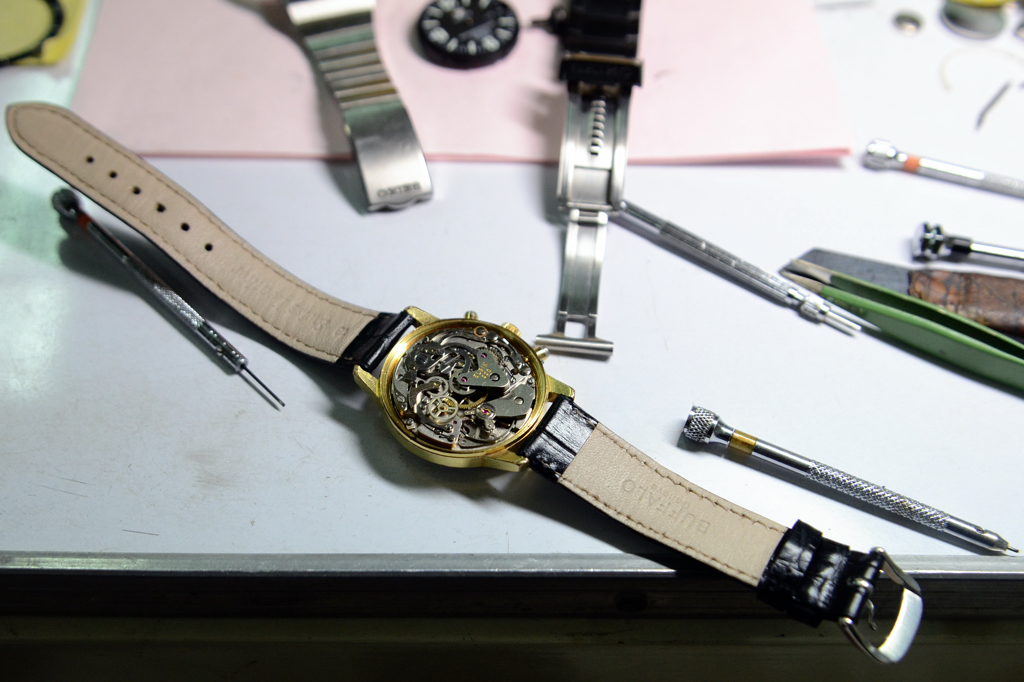 2. Next, remove the stem. The crown must be in time adjust position, push the stem release, and pull stem out.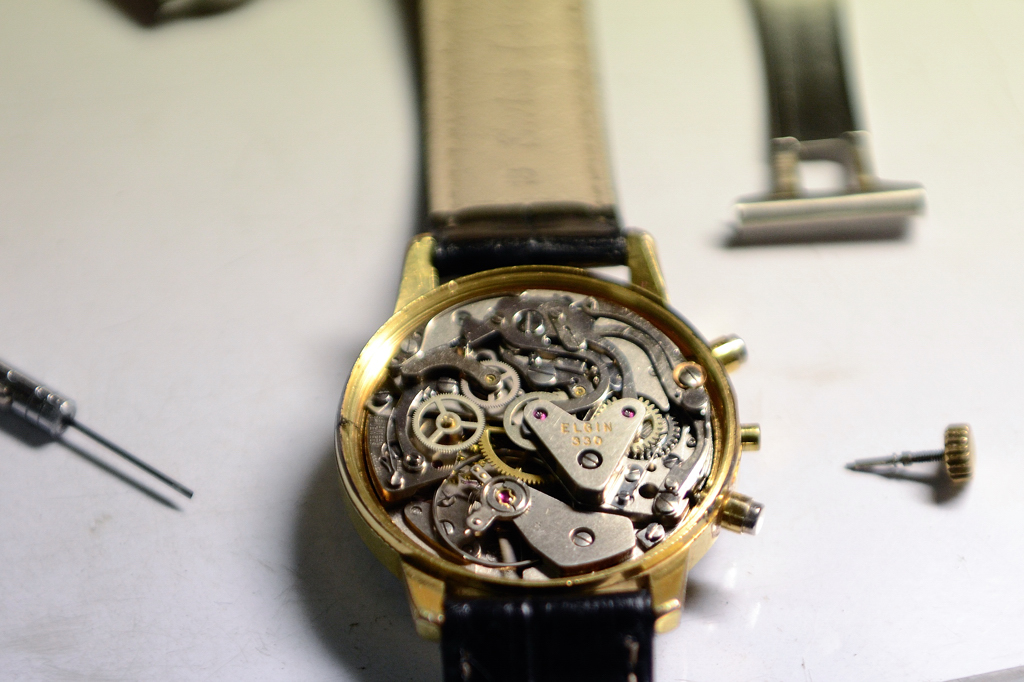 I'm looking at what else to do before I take the movement out.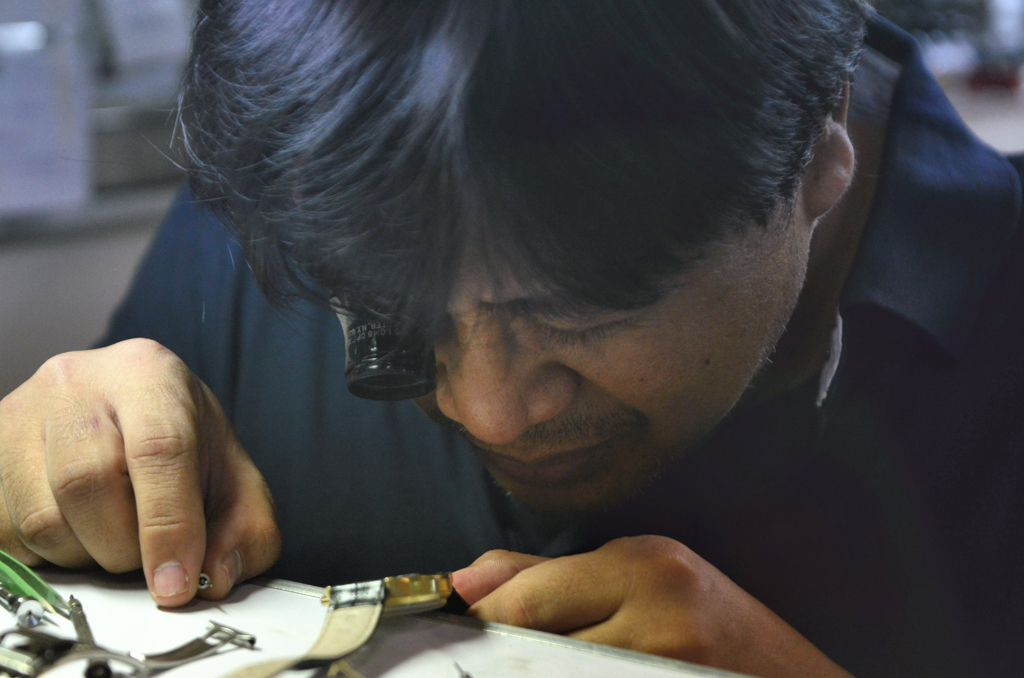 3. To separate the stem and the crown, a special tool is needed. This needs to be done
since I have a different crown that came with the case.
4. Flip watch over and secure the movement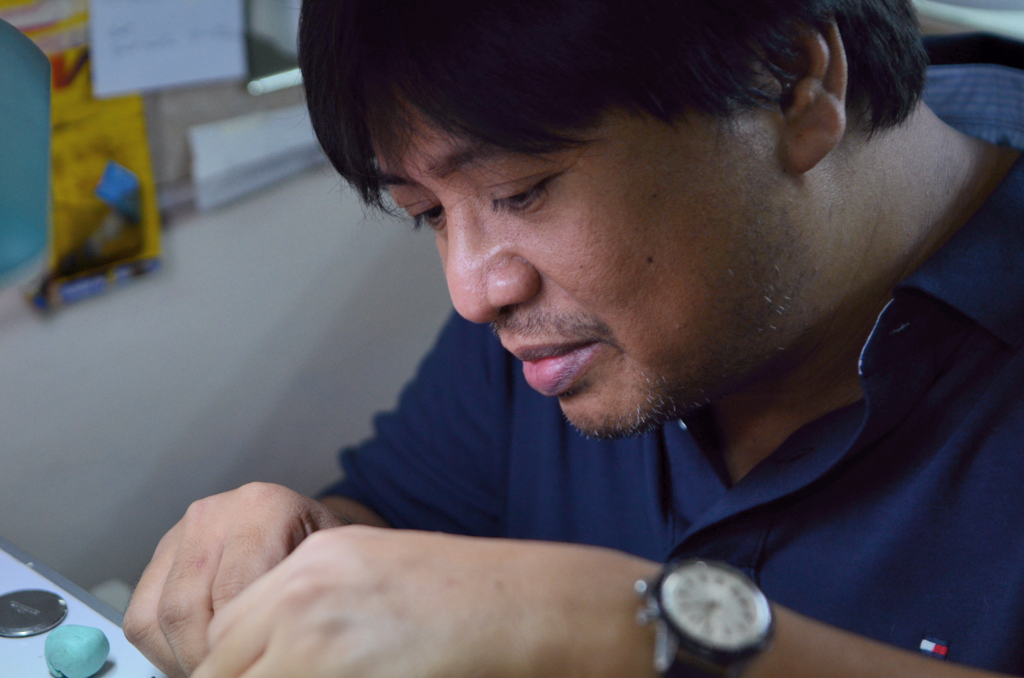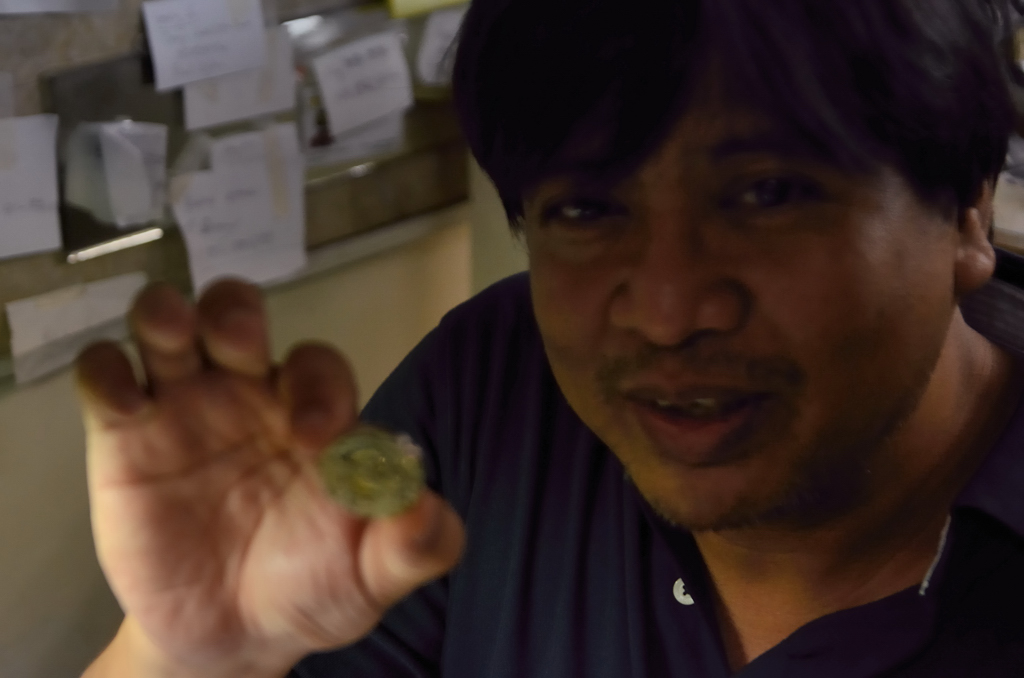 5. Next is to remove the hands. There is a special, hands extractor tool to do
this.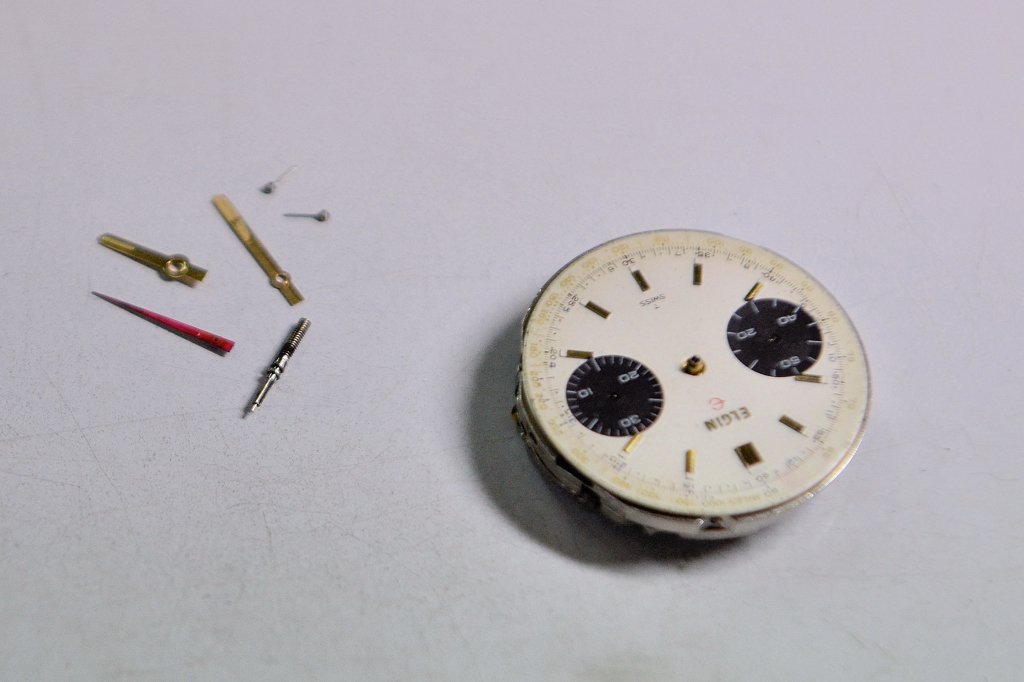 6. Next is to find the dial release screws. Damn, they're tiny. When removing the
dial, the movement must be face up otherwise, the hour gear may fall.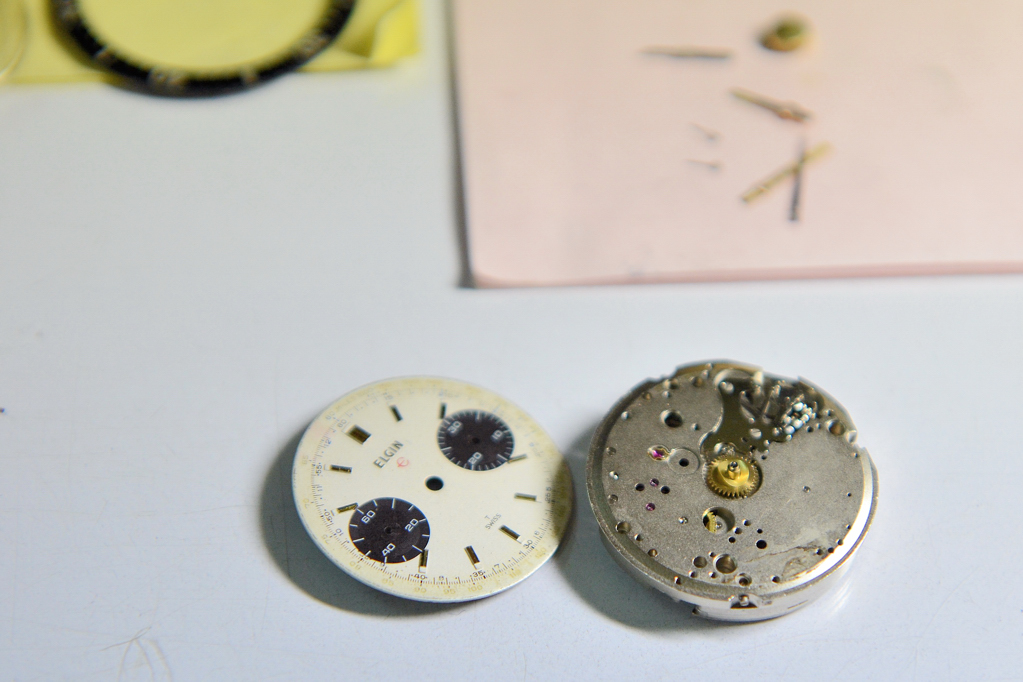 I placed the parts in separate plastic pouches for the next session.
Finally!
Truly from France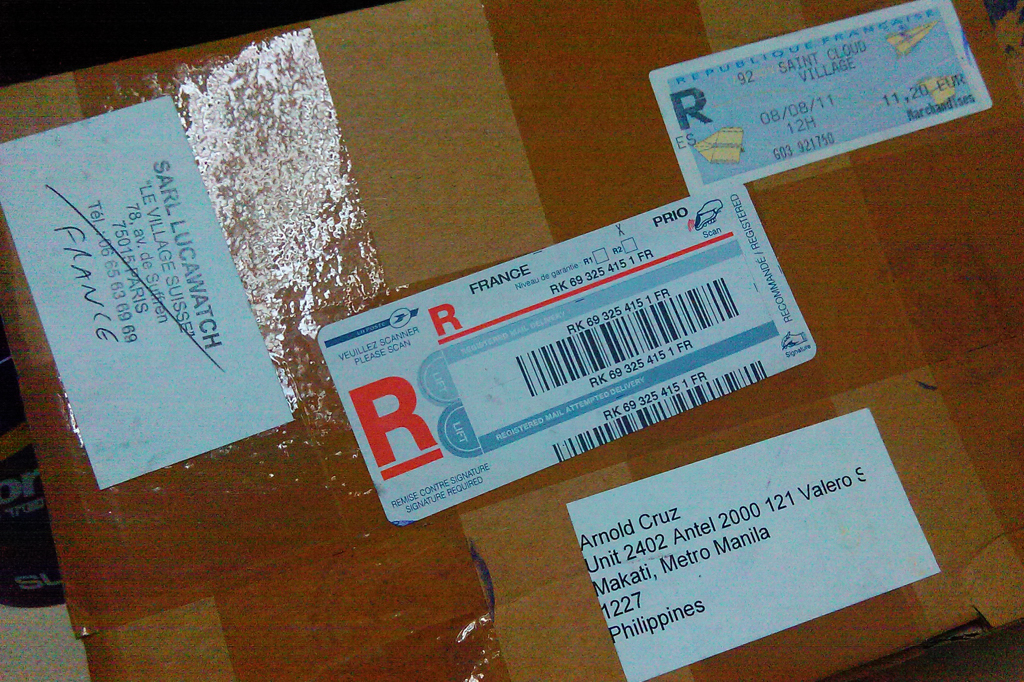 Superb packaging! Two thumbs up for the seller.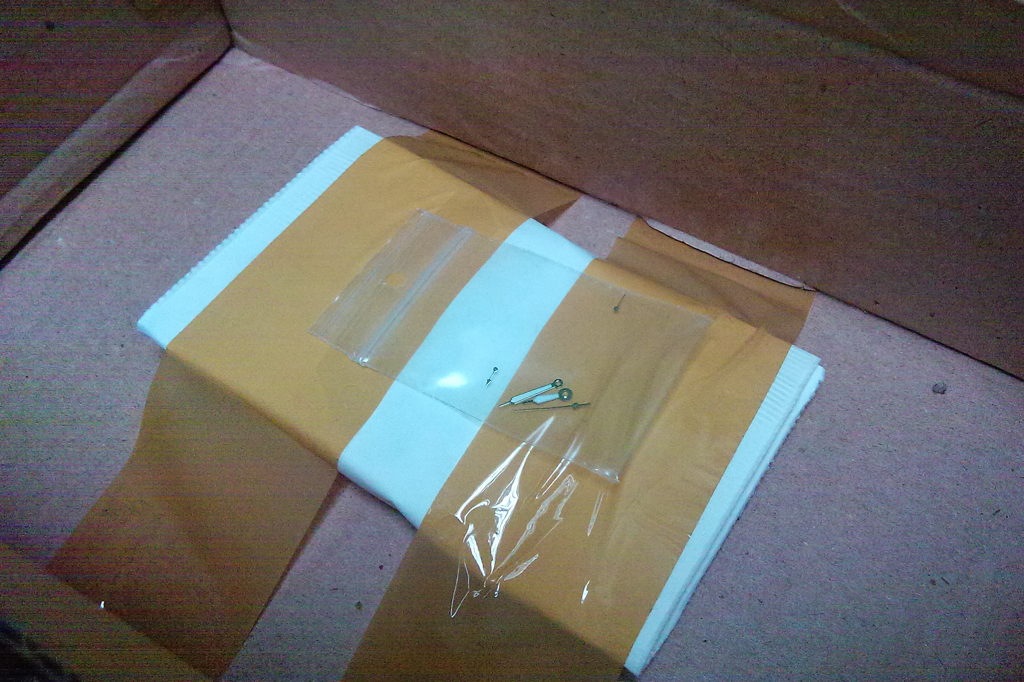 Hands!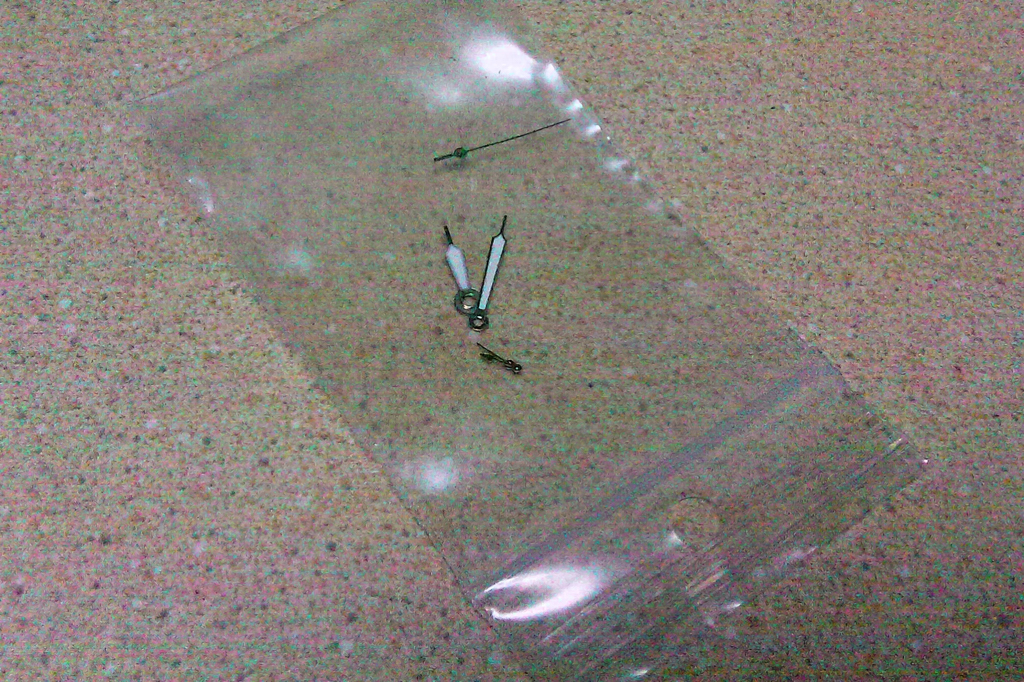 Yeah!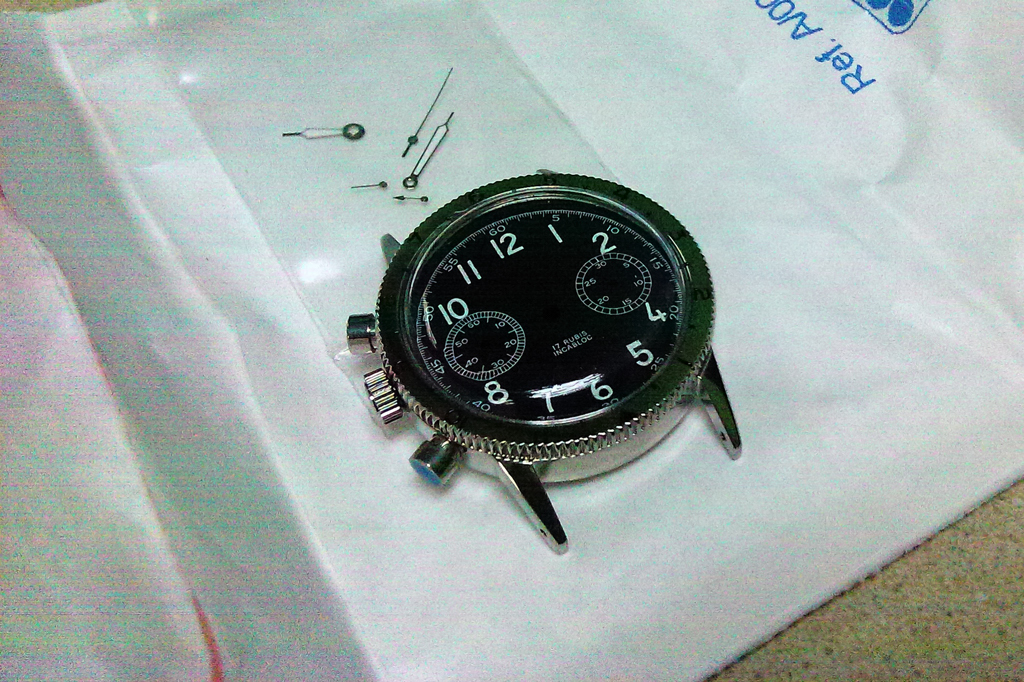 The case assembly with the dial, ring suppport, and caseback.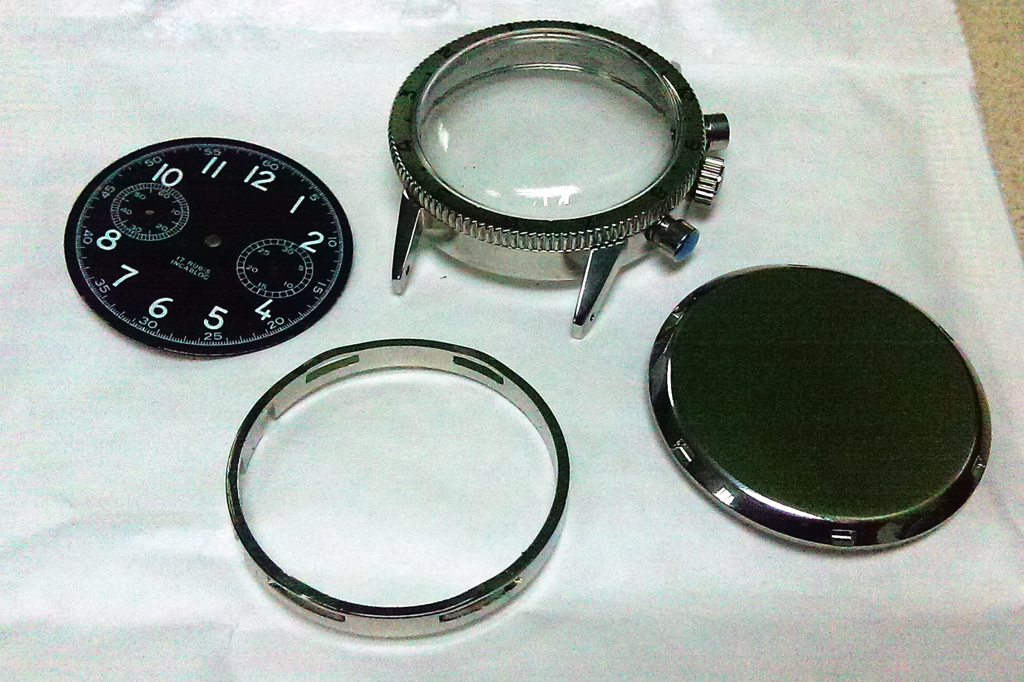 I will have it assembled, perhaps the dial mounted, tonight and bring it to mang Andrew tomorrow and borrow tools and his desk too!
I have to confess, that due to excitement I ditched the plan of me assembling it back as I'd like to see it in it's glory as soon as possible. So I asked Mang Andrew to assemble it for me. Good thing I did that, due to a problem with the original Elgin stem being too short. Mang Andrew did a temporary fix, while he looks for an appropriate stem. Thus, the crown that came with the case is not yet mounted. The crown in the photo is also temporary.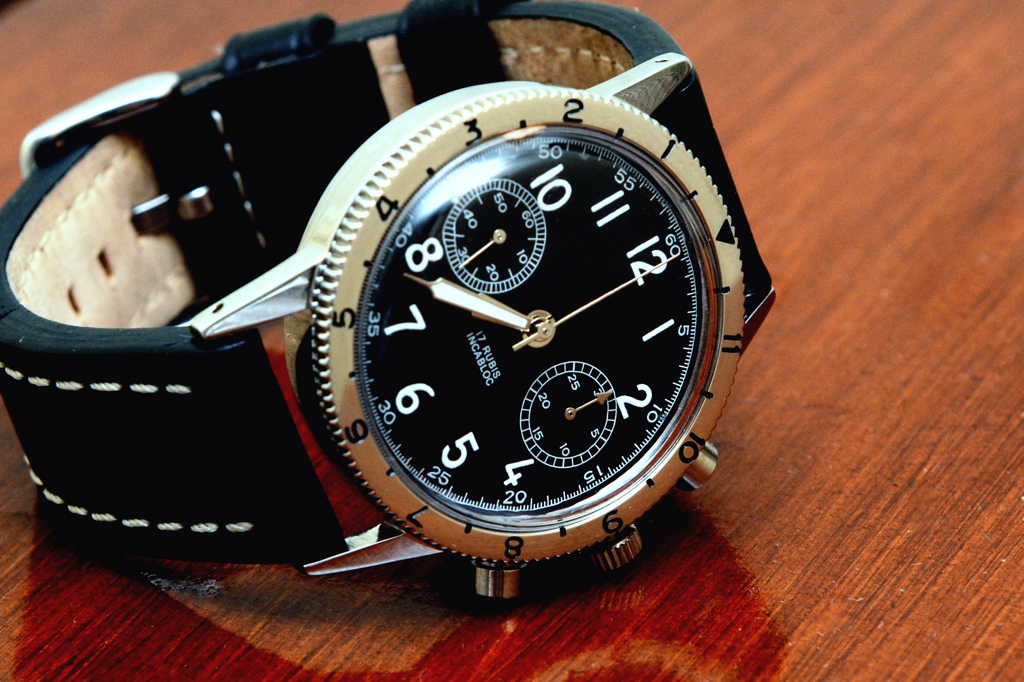 I'm very happy with the outcome, happier if I did it 100% myself, but there will be a next time.