Custom Search
2012 November Hi-Fi Show
November 10 & 11, 2012, Dusit Thani, Makati City
This is the 9th year of the November Hi-Fi Show featuring the country's finest in audio equipment.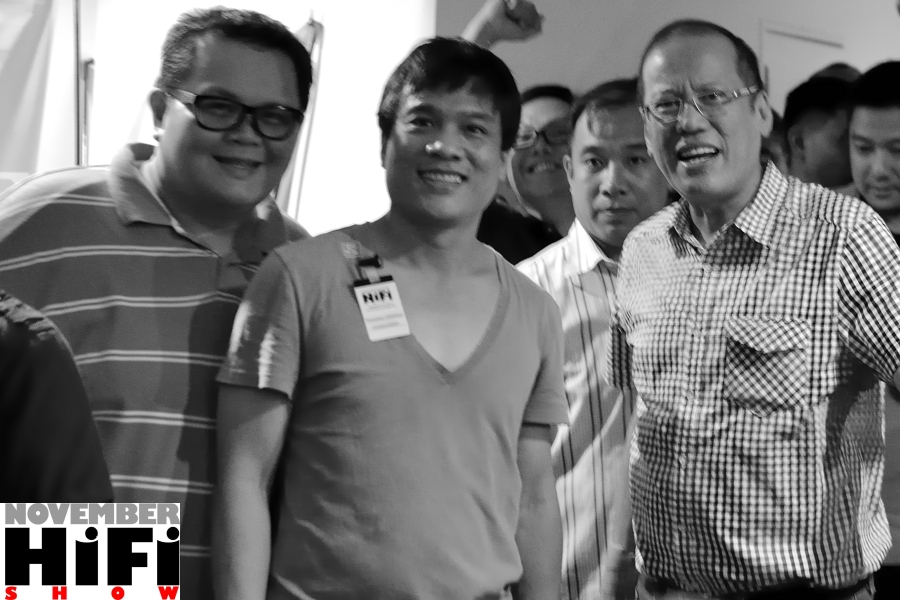 I caught the President together with the founder of the show, Tony Boy de Leon.
Gallery
Images may take sometime to load, depending on the speed of your Internet connection.
No flash player!
It looks like you don't have flash player installed. Click here to go to Macromedia download page.
Powered by Flash Gallery