clearaudio Concerto MC Cartridge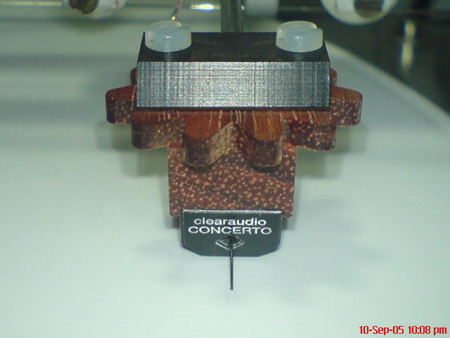 The Concerto is clearaudio's entry-level MC cartridge that sports the multi-finger resonance control body design. The other members of the family includes the Stradivari, the Titanium, and the Goldfinger.
The body is made of Satinee Wood and weighs 4.4grams, which I believe is a perfect match for the Tangent tonearm where it will be installed on.
Installation
Due to the unique construction (read: protruding cantilever) of the Concerto, I did have some initial hesitation on mounting it. There is a cartridge protector, which somewhat provides some relief for me, in the event I screw up.
In reality though, installing it was just like any other cartridge.
I always start with 0 VTA, and the arm is parallel to the record surface. I chose to set the VTF to 2.8grams based on my experience with the Sigma. At this setting, it is still within the manufacturer's suggested VTF range.
The individual test card the comes with this cartridge says it offers close to 100dB in dynamic range. Quite impressive I must admit for a phono cartridge.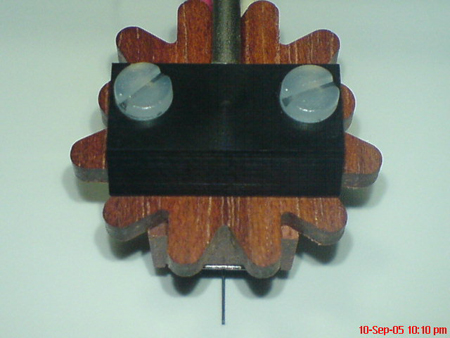 Initial Impressions
My previous phono cartridge, the clearaudio Sigma, while it sounds very good in my system, sometimes lacks the warmth on some recordings. The Concerto improves noticeably in this area, offering warm and lush presentation while not losing out on the details that the Sigma offers.
Another area where the Concerto improves further is the "fun" factor, as it delivers dynamics, both macro and micro, that is truly appreciated by this lucky owner.
Just like the Sigma, the Concerto is an excellent tracker, and passed all of the Hi-Fi News and Test Record test tracks.