Review: Pioneer SE-EX9
August 5, 2013
Having a SE-EXual experience for half the price
My musical consumption has changed drastically overtime, as I've adopted a more portable option in listening to my music library. I've acquired a Synology NAS that allows me to store and consume music using other devices such as my mobile phones running Synology's DS Audio app. I find myself listening to the music mostly through my HTC Windows Phone 8S connected via Wi-Fi to the Synology NAS. The headphone I am fond of using is the Altec MZX-401 that I reviewed previously.
One morning I found myself craving for a supra-aural headphone instead of the in-ear Altec. On different occasions, I ended up auditioning the Urbanears Tanto and Plattan. I got attracted to the Kevlar wires that is used in the systems. The Urbanears are offered with a 1-year, no questions asked warranty, where they will replace the unit within the period. It is a compelling offer I find unique with the product.
The Tanto, priced at P1,995 sounds decent and has enough sensitivity to be driven well by my HTC Windows Phone 8S and Sansa Fuze. The sound leakage is a bit high compared to the Plattan due to the construction. The Plattan priced at P2,995 is definitely better sounding, and it should be due to the difference in price. And this was my introduction to the brand.
Last Saturday, I made a decision to make a purchase and I revisited the Urbanears for this final round. At the price they were selling, I believe there must be other options, though that Kevlar wires are really enticing.
I went to Astrovision at Greenbelt 5 with the intent of auditioning the AKG-K430, as I'm fond of the AKG sound signature. My main headphone is the AKG-701 that is usually driven by a NAIM Headline-2 headphone amplifier. This is definitely not a portable combination. I discovered two hindrances to my intent as I was informed that 1) the K430 is not yet available, and 2) AKG headphones cannot be auditioned, because the promo-merchandisers of Beyond, which is the local distributor, is not there. So AKG is out of the running.
What caught my fancy was a TDK noise-cancelling headphone that is priced in the P3K range. Aside from noise-cancelling, it also include an airline adaptor, which is something I would want because I lost mine together with the Woody 1. The sound quality is better than the Platten in addition, the sensitivity at 108dB is better. My Sony Xperia V which offers the least sonic quality among the devices I own, can even drive it at full volume. However, it didn't take long that I feel discomfort due to the pressure from the band. With that, I decided to check out the Audio Technica ONTO.
Onto the ONTO (sic), it looked nice with a non-folding colorful aluminum band. But that's about it. The sensitivity is low, and the top-end roll-off is much worse than the Urbanears Tanto. It looked like I'm running out of options when something that looks interesting was sitting nicely in the corner.
If my suspicion is right, it is similar to my Koss KSC-75 which is perhaps one of the best sounding clip-on considering the price, which at the time of purchase was $19 at Amazon. The main difference, is that this model from Pioneer is definitely a much better quality from the Koss.
I finally had it out of the box, and started listening though it. It didn't take long before I asked the sales attendant to box it and I paid for it. Oh wait, it's on 50% discount so I ended just spending P1,750 for it.
Specifications:
The Pioneer Japan website lists the following specifications-
背面開放密閉型機構により、リッチな低音再生を実現
新開発磁気回路搭載により、クリアな中高域を再生
オリジナルメタルプラグ搭載により耐久性を向上
ソフトな掛け心地のフルラバーコーティングハンガーを採用し、"開いて止まる"簡単装着性を追求
長く使える簡単着脱仕様構造の交換イヤーパッド採用(交換用イヤーパッド付属)
高耐久性コード採用
形式:密閉型ダイナミックステレオヘッドホン
再生周波数帯域:14 ~ 24 000 Hz
インピーダンス:32 Ω
最大入力(JEITA):500 mW
出力音圧レベル:105 dB
使用ユニット:φ 40 mm
プラグ:φ 3.5 mm 3Pミニプラグ
接続コード長:0.6 m (付属延長コード1.0 m)
質量(コード除く):60 g
Comfort
This is where it gets tricky. With the TDK it is easy to pinpoint the source of the stress, and there's basically nothing you can do unless you risk breaking the band. The Urbanears Tanto would win in this area, but you'll miss a lot of aural pleasure.
The SE-EX9's comfort is dictated by complicated factors, i.e., ear size, and ear shape. When I was using the KSC-75, the plastic clip would hurt my ears in a few hours, regardless of the position. The SE-EX9 is more complicated in that a placement will be comfortable for hours (longest I worn it is 4 hours, thus far) or discomforting in a short period.
Each unit weighs 30g and compared to the lightweight KSC-75, could be a further aggravation. It is hard to use them when lying because the weight will cause them to to drag down and off the ideal position from my ears. They're kind of "toed-out" as an analogy to wheel alignment.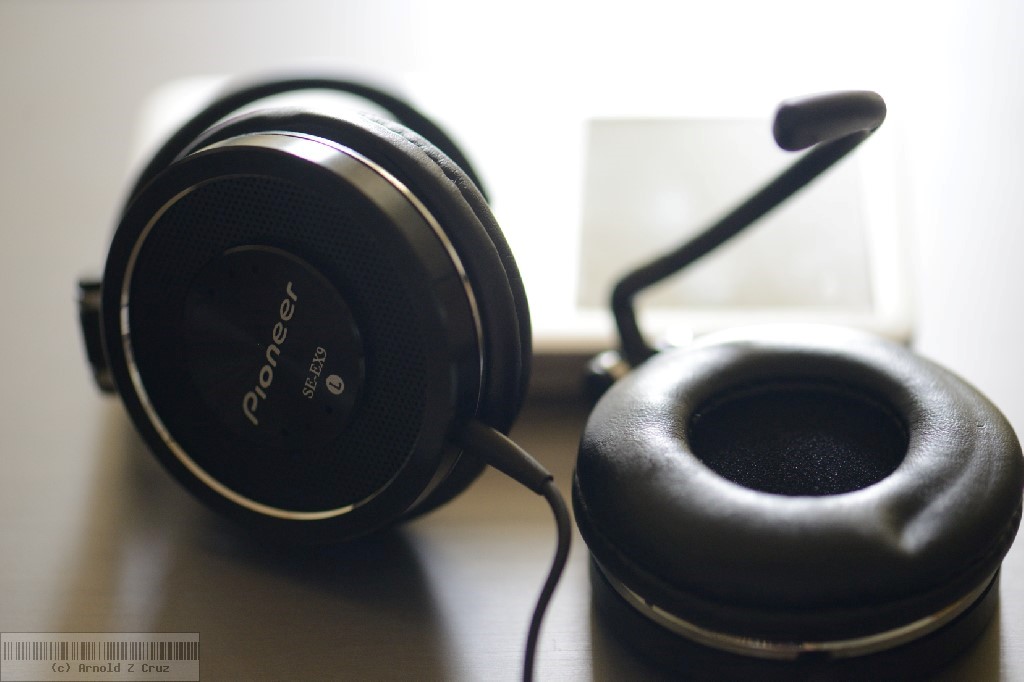 Microphonics
Absolutely nothing. Enough said.
Efficiency
At 105dB efficient, this is not the best I've heard or owned, but it is enough. The devices I used to test include Apple iPod Nano 4th generation, iPod Classic 120GB, Sansa Fuze, HTC Windows Phone 8S, Sony Xperia V, Microsoft Surface RT, and Acer S3.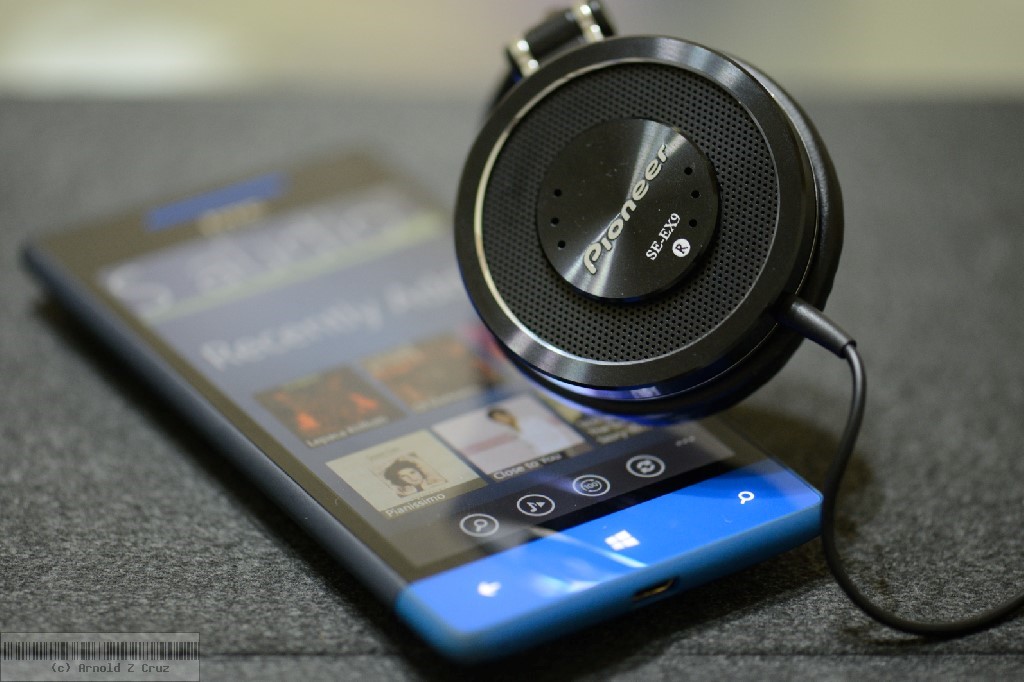 Isolation & Leakage
Isolation is poor on most supra-aural cans, and the SE-EX9 is no exception. Fitted on my ears and without music playing I can still hear the noise of the office aircondition and distant voices at a level that is not much different from not having the headphones worn.
In terms of leakage, I ran my SPL meter with no music playing and it averages around 55dB which is somewhat normal for an office without loud people talking. Putting the SPL meter beside the SE-EX9 with full volume from the Sony Xperia V playing I Wanna Love You Forever by Jessica Simpson, bumps the reading to about 60dB. Moving the SPL meter away from the headphones and onto the desk, the reading dropped to around 55dB again. The sound leakage is not bad, but may annoy other people.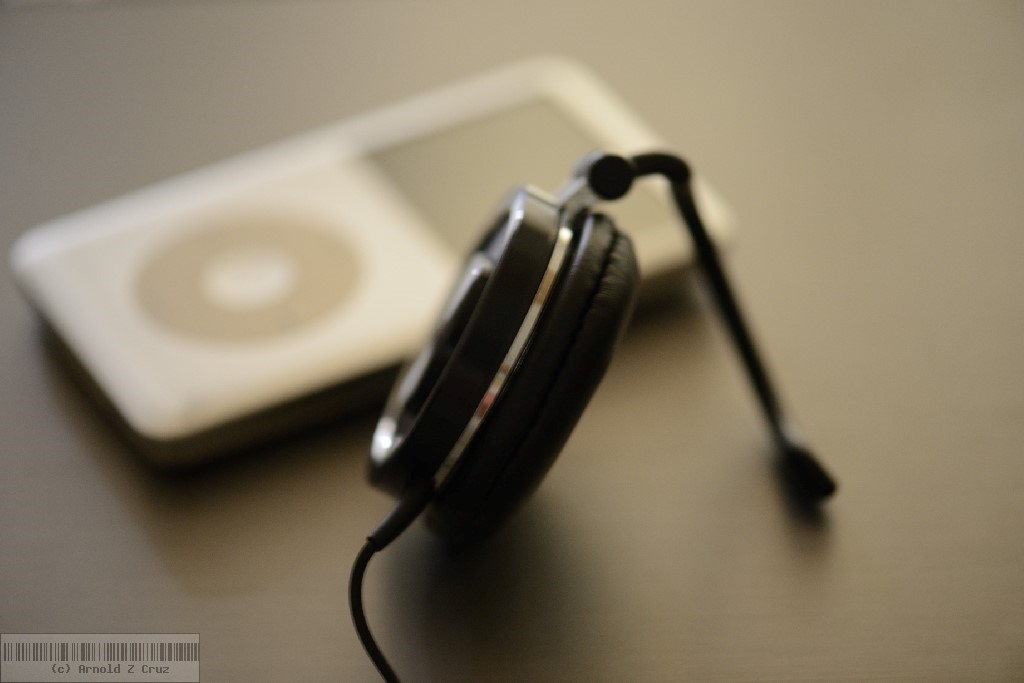 The Sound
Tonality.
That is the quality I always look for in a product. If it gets tonality to my preference, then that when it interests me and keeps in looking to a possible purchase.
Everyone has their own preference as far as tonality is concerned, and it took me years to build a system around my personal choice. In fact, my systems somewhat sound alike, not exact but shares the same characteristics and qualities.
That is the reason for the purchase of the SE-EX9, as it shares that tonality that I always look for. From the time I get to listen to it, it strikes me, this is it.
Setting that aside, I really enjoy how detailed the SE-EX9 can get even at low volumes. One of my favorite album is Schemes and Dream by Pat Coil and listening through the SE-EX9 gives me this aural pleasure of being able to hear the smallest nuance and texture.
Dynamics and articulation is a strong feature of this monitor, in both macro and micro level. Transients are easily and clearly conveyed. I have to admit that I am a sucker for James Newton Howard's Amuseum and I'd like to play it really loud when there's opporunity, such as the November Hi-Fi Show. My Acer S3 is already at 100% volume and the loudness is not enough for me to usually enjoy this track, but I am pleased to be able to enjoy it at this level without losing the impact.
Bite and grunt makes guitars sounds raw and natural, but sometimes the rawness of this instrument becomes veiled with other transducers. I have the album Chicago Transit Authority that I recorded from my vinyl and listening to the track Free Form Guitar validates the capability of this headphone.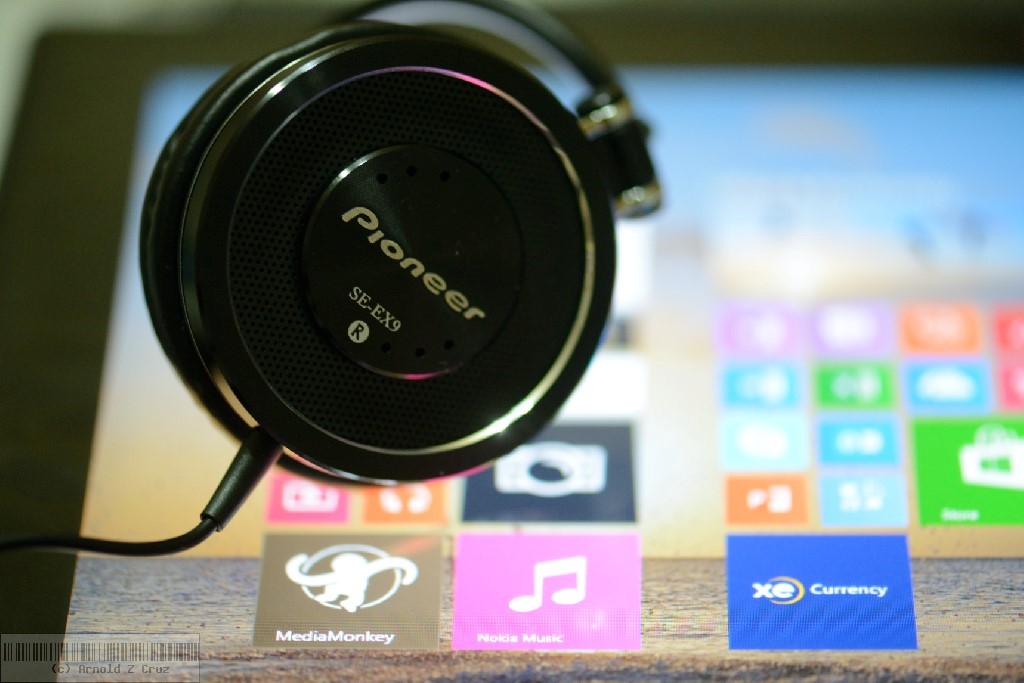 Headstage and imaging
These qualities are the least of what I expect from a clip-on as I believe they're handicapped just being so, and being supra-aural won't help any further. The headstage doesn't extend past the head (sic) but it is there.
Unlike full-size systems, and I mean two-channel audio, I don't want to keep imagining to say there is imaging. Let's not talk about laters, because I don't find it here.
Build
After getting the most important aspect away (sonic quality), let me say a few things about its build quality. Compared to the KSC-75, the materials used in these monitors are way better. It looks much better, and feels much better.
Having said that, the cabling to me could have been better. The cable looks and feels ordinary, and hopefully they will not suffer the same fate as my HD-201, where the rubber of the cable became brittle and disintegrated into tiny fragments. If I'm a cable fetish, the Kevlar shield on the Urbanears could take my money.
On the other end, the 3.5mm plug is heavy and big, which could pose a problem with small players. There also no clip, and the cable is short at 0.6m. This lenght is good enough if the player is inside one's shirt pocket and would definitely not be long enough to reach a belt pouch for taller people. There is a supplied extension cable, with plastic ends. Looks to me that this was an afterthought, as it definitely not in the same league as the rest of the product.
Verdict
I usually give pros and cons, but this time I will leave you with this-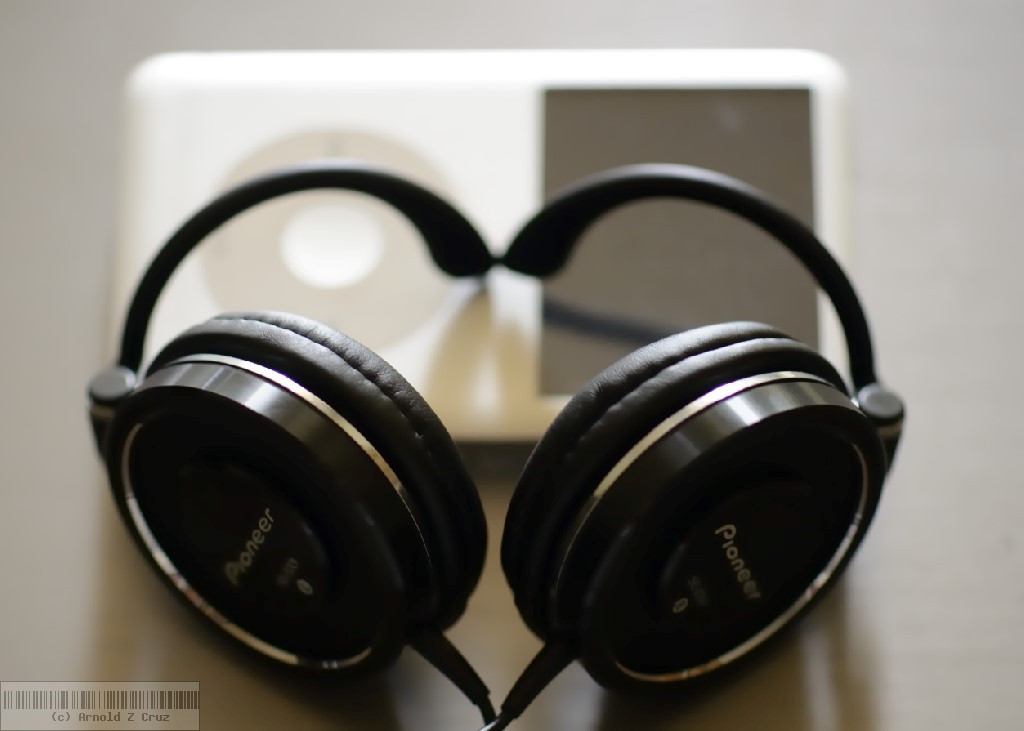 Photo Gallery